About us
Tradition meets modern.

At Asia Logistics, we imagine a world in which transport booking and processing becomes digital.
Asia Logistics was founded in 2015 by Thomas Kura, a forwarding merchant who has been successful in the logistics industry for more than 12 years. In 2015 he decided to digitalize the manual processes in the logistics processing step by step with one platform. This is regarded as one place for all central processes, from requesting quotations, booking, document management, to real-time tracking of freight and handling of the entire value chain.
Professional competence, technology and vision paired with a highly motivated team are the backbone of our success.

Asia Logistics Online Tool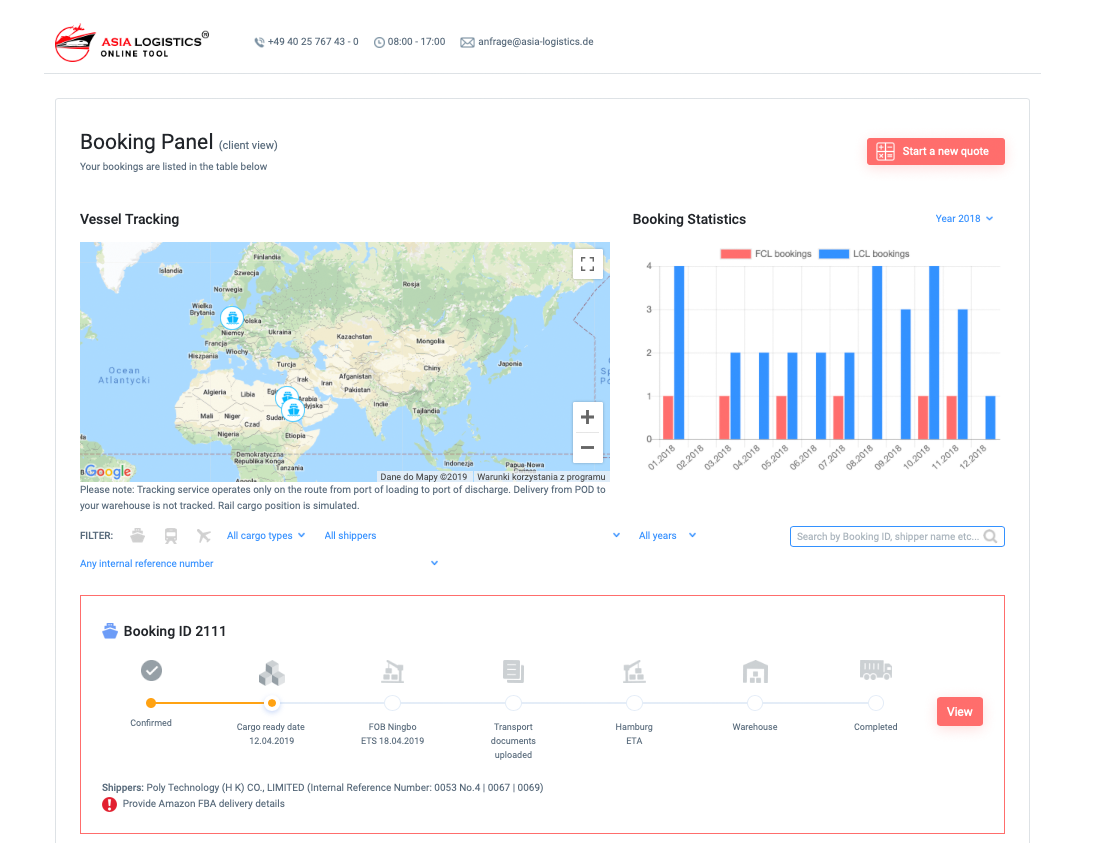 Video
Our locations
Our main office in Hamburg has an attached transshipment warehouse. We also have our own branch in Shenzhen China.


Are you ready to book with Asia Logistics?
Register to start a new level o experience. Start your quote using the Online Tool
Get a quote NOW