Customs Clearance
The Asia Logistics specialists will be happy to assist you with the clearance of your cargo to international customs authorities, as well as compliance with all rules and regulations, both at the point of origin and destination.

Industry experts supported by technology
Our customs team has many years of experience and will be happy to help you find your way in complex international trade. With a cloud repository for all your trade documents and in direct cooperation with you, we simplify the customs process. You can view all shipment changes at any time and anywhere in the world in our digital online tool.
If important documents are submitted too late or inaccurately completed, delays, inspections, fees and fines can easily occur. Thanks to our Time – Line you keep track of your deliveries and can send us the necessary documents promptly.
Before you import a product, you must determine the HS code (Harmonized System of Customs Tariff Nomenclature) to calculate the corresponding duties, tariffs, and other taxes. Our customs team serves as a second line of defense. It helps you validate classifications to avoid costly mistakes and to ensure that your goods arrive at their destination in compliance with the law.​​​​​​​​​​​​​​
Optimize the trade management of your company
​​​​​​​The complete import customs clearance as well as export customs clearance is organised and carried out by us so that you can send your goods to their destination without any problems.
Thanks to our active time line, you always keep an eye on the delivery and can react in time to missing documents.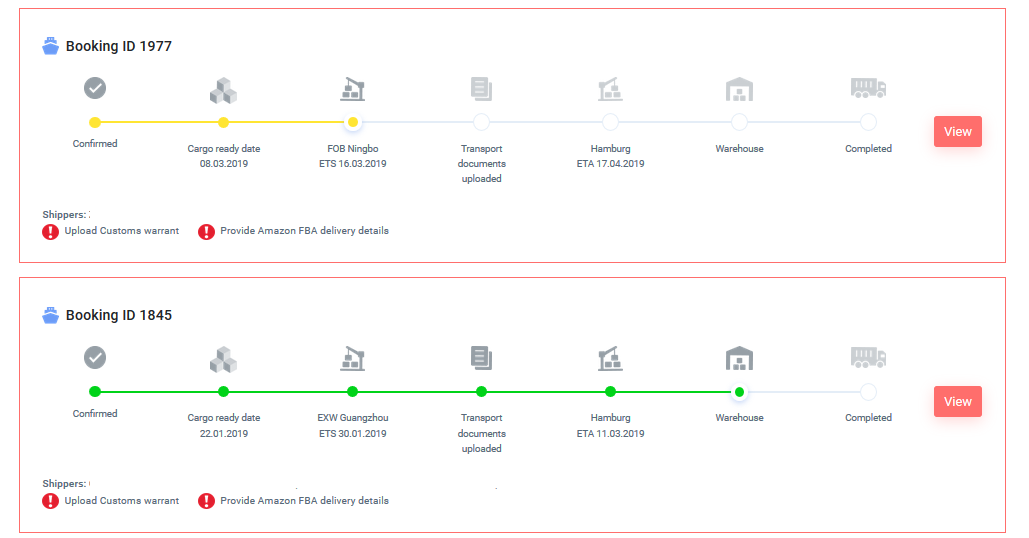 Are you ready to book with Asia Logistics?
Register to start a new level o experience. Start your quote using the ONLINE TOOL.
Get a quote NOW